How, Elmo, how? It's quite simple, really. Through a chain reaction of sidetracking, I discovered there are no longer any working APK mirrors of it, and I have no interest in jumping through hoops to get it on Google Play again.
Due to the unusual behaviour of the app, even the Amazon Appstore in all its lack of quality doesn't want it either. All there is, is a page for it on APKPure, but the download link doesn't work.
I rewrote it, and hopefully the new version should work a little better than the old, especially on these newfangled devices with their wacky aspect ratios and camera notches.
To pad this page out a bit, I'm trying a triple post for a change — three in one!
https://github.com/JavaCakeGames/Octagon
---
Octagon: References & Easter eggs
If the app is launched on Jack Black's birthday (28 August) an Android toast message will appear, wishing him a happy birthday.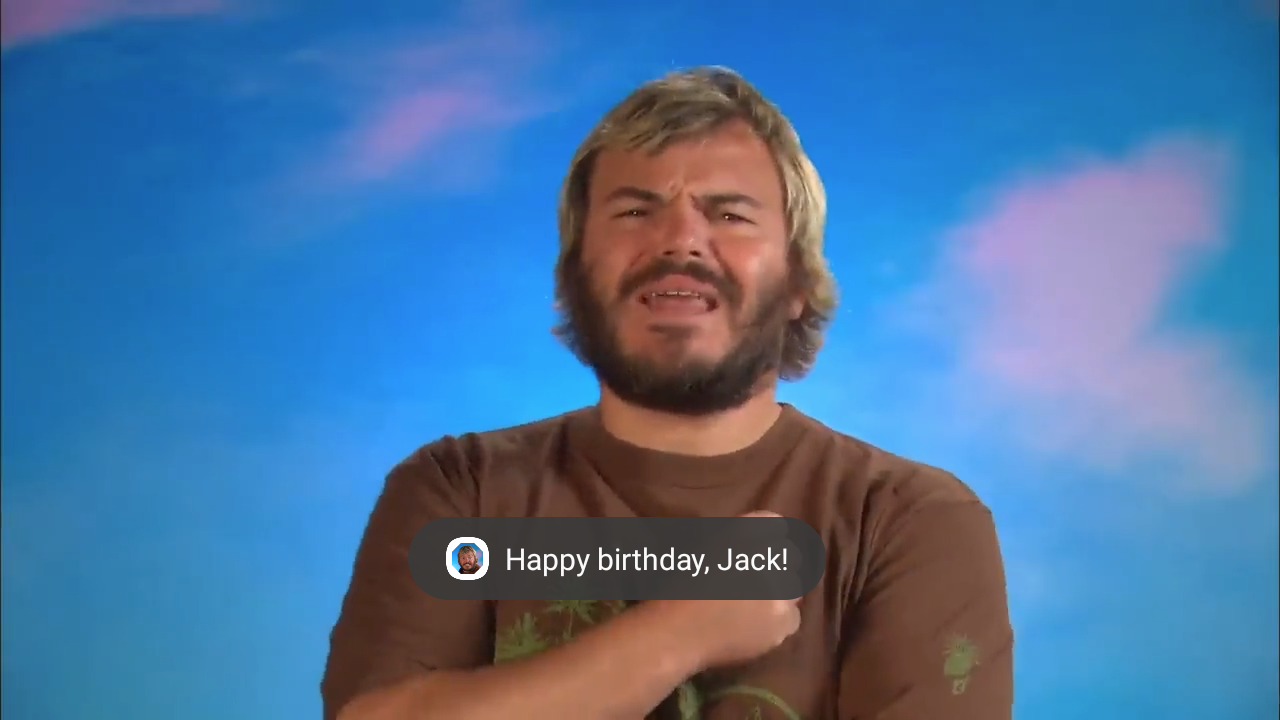 The video clip is from a Sesame Street segment, popularised by YTPs and remixes such as 8 Awesome Angles of YouTube and The Glorious Octagon of Destiny.
The app having 8 launchers is a blatant reference to octagons having 8 sides. If you were born yesterday, you may be unfamiliar that some releases of music and audiobooks on records and cassette tapes had more than 2 sides. Unfortunately, they didn't employ octagons to achieve this feat.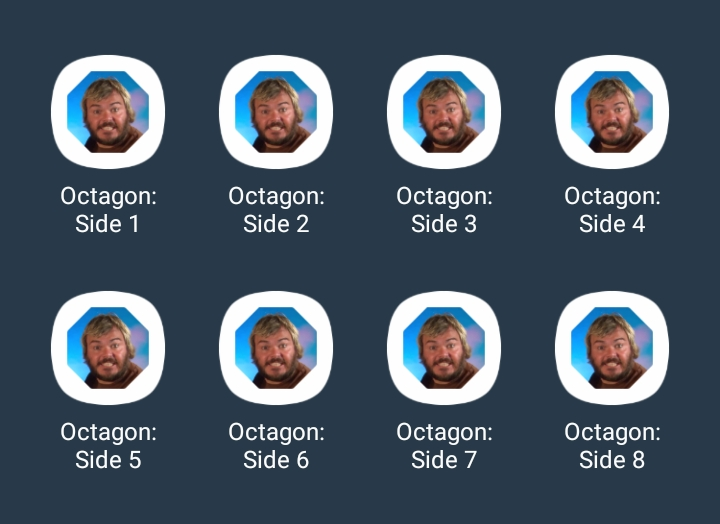 Comment on this article at itch.io
---
Octagon changelog
2.2.0 (18 November 2023)
Date Easter egg addition.
App size reduction.
2.1.0 (17 November 2023)
There are now 8 launcher intents, to represent the 8 fantastic sides and 8 awesome angles of an octagon. They all function identically to one another.
If the app unmutes your volume, it will now mute it again on exit.
2.0.0 (16 November 2023)
Complete rewrite of the app, as I don't know where version 1's source code is.
Updated package name to be under the com.javacakegames family.
Video is now correctly centred, with black pillarboxes rather than one white one.
1.1.0 (30 August 2019)
Full screen is more reliable.
Now has a blue theme on devices that support it.
App icon is bigger.
1.0.0 (19 August 2019)
First release. I'll be surprised if there's ever a second release, even if something is broken.